National Headquarters Pakistan Boy Scouts Association
This is an official website of Pakistan Boy Scouts Association and is under construction. It will be functional soon! We Appreciate your Patience 🙂
~ Team PBSA, NHQ
The mission of Scouting is to contribute to the education of young people, through a value system based on the Scout Promise and Law, to help build a better world where people are self-fulfilled as individuals and play a constructive role in society to be the foremost in transforming youth in Pakistan to become agents of change in communities based on shared values, guided by the scout promise and law.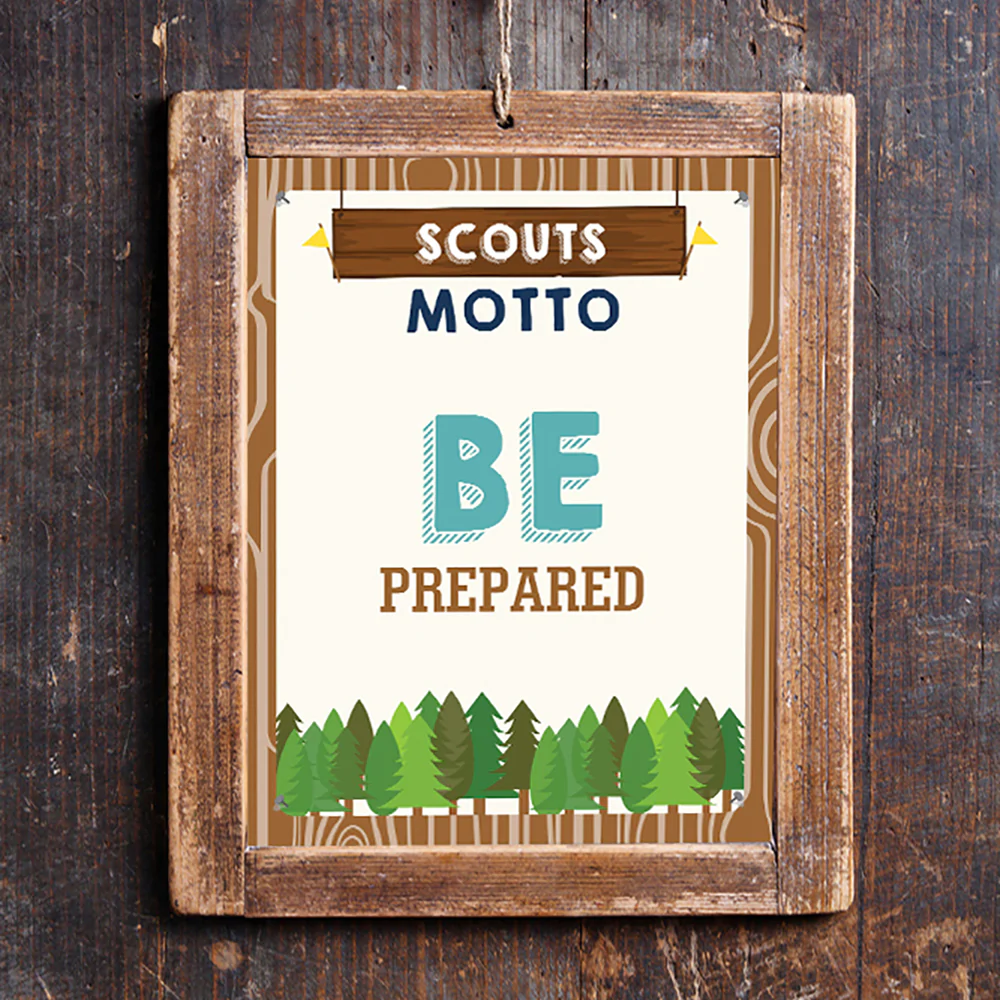 I will do my best to do duty to ALLAH and his last Prophet Muhammad P.B.U.H and Pakistan, to help others and to keep the Scout Law.
A scout is trustworthy, loyal and obedient, courteous and helpful, friend to all and brother to every other scout, kind and courageous, thrifty, clean and cheerful.
By the year 2025 Pakistan Scouts Association with 01 million membership will be a dynamics, self reliant, co-educational youth organization extending to all sectors of the society providing value based, challenging and attractive youth program through efficient leaders and effective organizational management, enjoying government and public support, making a significant contribution to the society and the country.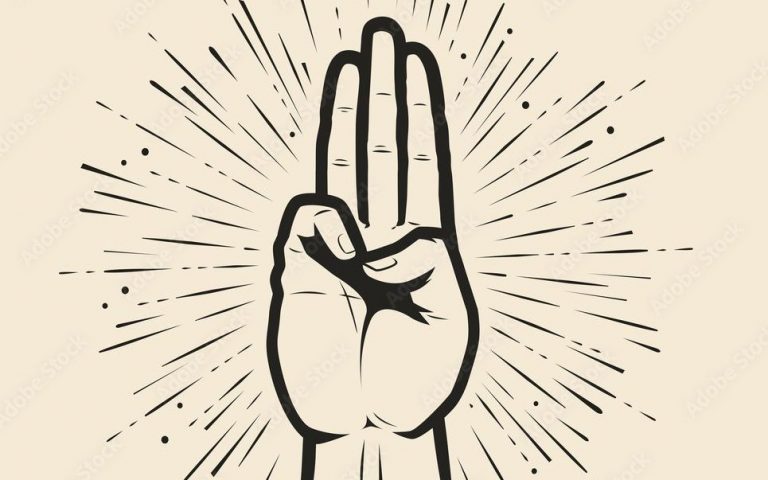 To Develop a good citizenship amongst the youth of Pakistan by forming their character.
To promote spiritual, intellectual, physical, emotional and social development in youth.
To create observation, obedience and self-reliance amongst youth.
To in-calculate  loyalty to the beloved country and thoughtfulness for others
To teach service, useful to the public and vocational training useful to themselves.
 To make useful and helpful community development.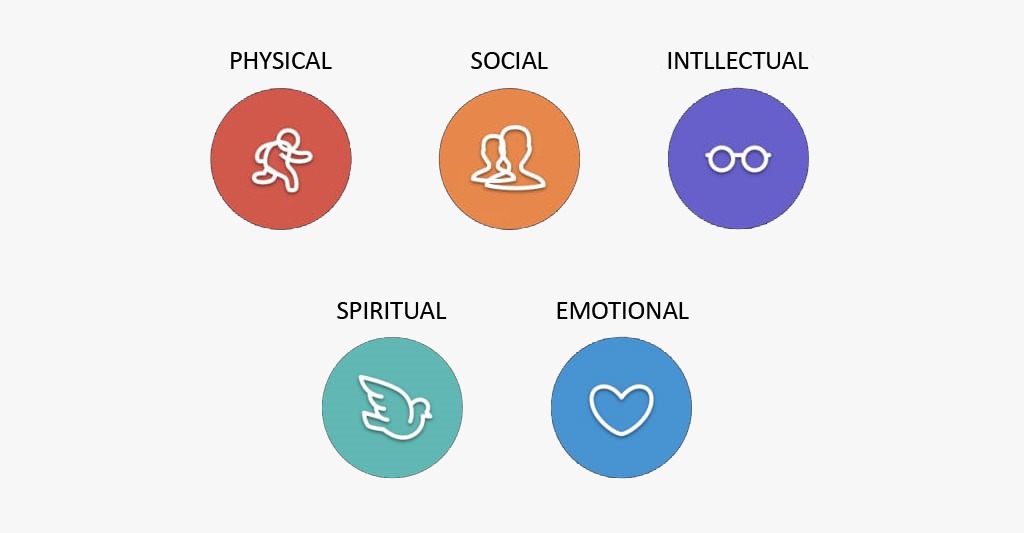 First Chief Scout of Pakistan
Founder of Pakistan Quaid-e-Azam Muhammad Ali Jinnah was the first Chief Scout of Pakistan. On 22nd December, 1947 while taking an oath Quaid-e-Azam's everlasting message is:
"Scouting can play a vital role in forming the character of our youth, promoting their physical, mental, and spiritual development and making them well disciplined, useful and good citizen.
We are living in a far from perfect world. Despite the progress of civilization, the law of the jungle, unfortunately, still prevails. Might is considered right and the strong do not refrain from exploiting the weak. Self-advancement, greed and lust for power sway the conduct of the individuals as that of nations."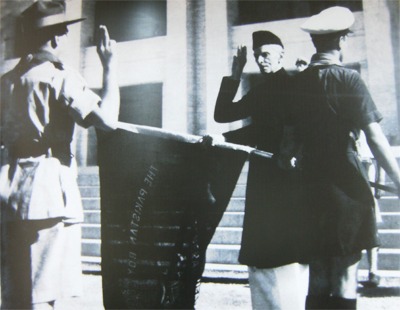 Pride of Pakistan - History
Quaid-e-Azam Muhammad Ali Jinnah founder of Pakistan was much impressed by the passions of Boy Scouts who hoisted the National Flag of Pakistan during 6th world Scout Jamboree in France on 14th August 1947, the existence day of Pakistan. He existence day of Pakistan. He invited those scouts on 14th October 1947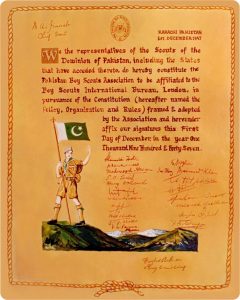 Pakistan Boy Scouts Association is affiliated with international Scouts Associations.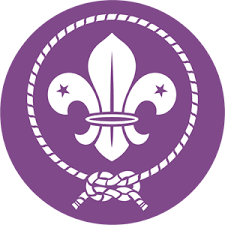 Pakistan is the member of World Organization of Scout Movement since 1947.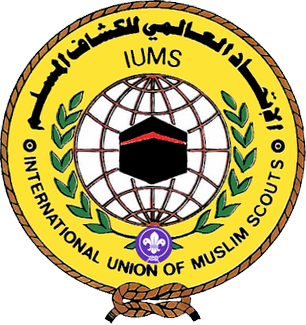 Pakistan is also a member of International Union of Muslim Scouts(IUMS), a recognized body of IOC.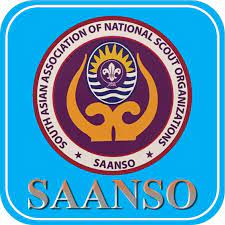 Pakistan is a member of South Asian Association of National Scout Organization(SAANSO), a recognized body of SAARC.